The Penguins Fend Off the Rallying Bolts
Game 6 opened up in Tampa Bay with a roaring crowd, but ended with a dismantled fan base. The Lightning couldn't regain control of the match up against the Penguins as they had before, and are forced to return to Pennsylvania for a seventh game.
These were ebbs and flows for each of the teams. Relive them all here with SocialDelta
The Lightning came out roaring and Johnathan Drouin got an amazing opportunity and proceeded to tap the puck into essentially an empty net. After review however, the referees determined that the Lightning were offside, just barely though. SocialDelta captured everyone's reactions, and some people weren't as level headed as Stephanie.
yup, that's offside. pic.twitter.com/Hgck5wNppB

— Stephanie (@myregularface) May 25, 2016
Bunch of bull crap, @nhl.@penguins at really lucky they're a Northern team…#PITvsTBL@TBLightning @SportsTalkFLA @SPORTalkBolts

— ن Joshua & Marcie ن (@family4christ) May 25, 2016
The next Pittsburgh sports fan I hear complain about instant replay, I'm going to remind them about Game 6, #Penguins #Lightning.

— Jerry Micco (@PG_JerryMicco) May 25, 2016
After a somewhat sloppy first period, the Penguins finally capitalized on one of their chances during a 5v3 power play with one minute left (The Bolts can't manage to close out a period strong). Seem's like the only thing the Pens are capitalizing on is the referee's favor. Admittedly, there was some really exceptional passing done by that line, but what else can you do when you're up two players?
The game began to look eerily similar to the previous one when Letang batted one past Andrei Vasilevskiy. But unlike before, the Bolts couldn't respond. Sidney Crosby wristed in a shot assisted by Hornqvist to put the Pens up three goals. The 21 year old goaltender is definitely holding his ground, but one couldn't help but imagine what the series would like if Ben Bishop had suffered that knee injury in the first game of the series. Pens fans however, didn't let that thought interrupt their celebration.
SIDNEY!!!!! CROSBY!!!!!!
3-0 @penguins
INSANE GOAL!!!!! pic.twitter.com/HK3bIl0fDC

— Mikey (@fsmikey) May 25, 2016
This just in: Sidney Crosby is really good pic.twitter.com/4elmAYeKCK

— Marc Dumont (@MarcPDumont) May 25, 2016
The Lightning headed to the locker room, disappointed, frustrated, but not defeated. I imagine coach Jon Cooper conjured up some motivational speech that equated Sidney Crosby and company to this furry group of creatures.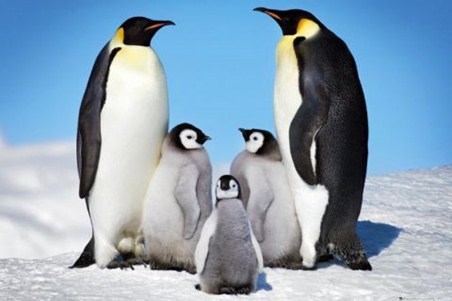 It must have done something to his squad, or maybe just Brian Boyle. Boyle scrummed past the Pens twice (one on an own goal, but who's counting?) to bring Bolts within one goal. Could they do it again? Could the Bolts force overtime, and reach the Stanley Cup Finals for the second year in a row?
Well Cooper, try to research your penguins a little bit more next time. You claimed that they were these small, vulnerable animals. In fact, Pittsburgh looked more like this kind of penguin last night.

With two minutes left, Bryan Rust scored a beautiful goal to basically end the game. To seal the deal, Bonino scored on an empty net. Pens fans sure are excited that there's a Game 7 coming home.
Game 7 preview. #Pens #PensIn7 #TBLightning #PITvsTBL @penguins @TBLightning pic.twitter.com/ieonf7kvOM

— Michael Warbux (@MichaelWarbux) May 25, 2016
Let's go #Pens! #PensIn7 This series has been unbelievable. pic.twitter.com/Vk925TsRy3

— Harry G. Psaros (@PittGuru) May 25, 2016
Roll on game 7 @penguins 🐧🏒🚨 #LetsGoPens #Pens #PensIn7 🙌🏾

— Kagey (@Kagey_) May 25, 2016
So here we have it, Game 7 in Pittsburgh. This back and forth series will be settled Thursday night in Pittsburgh. One of these two teams will be headed to the Finals, and could possibly walk away with the cup. The Lightning couldn't fend off the Blackhacks last year; they might have a better chance against the Sharks or the Blues. But they'll have to get past the Penguins first. Sidney Crosby and company look really hungry, and haven't been in the finals since 2008 when they won the whole thing. The Bolts need to play strong on Thursday, and Jon Cooper should consider playing one of the Stanley Cup Promos that the NHL publishes, instead of his own speech. Here's my suggestion Jon:

If you want some motivation from twitter though Coach Cooper, follow the game here with SocialDelta.